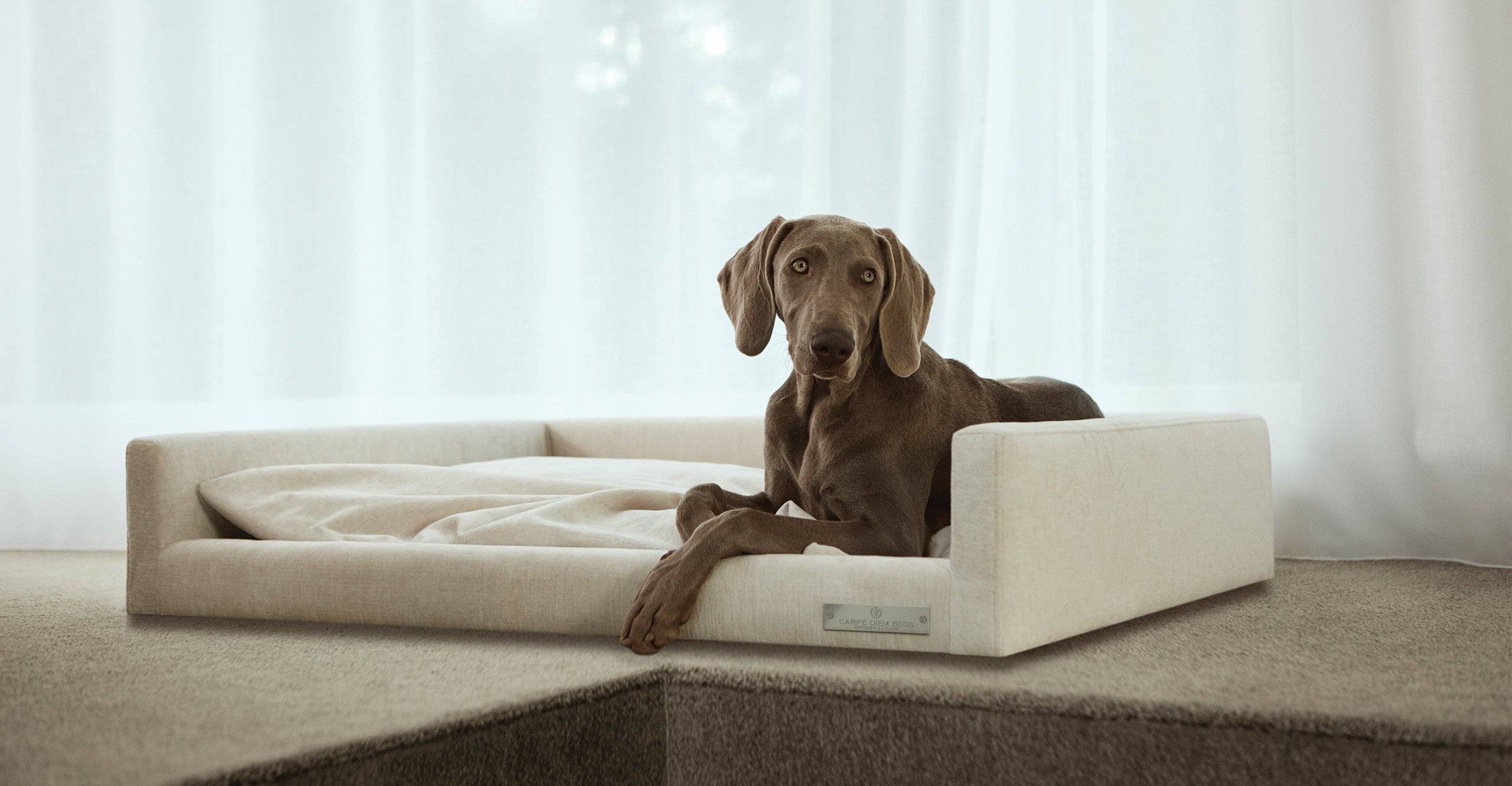 Launch of exclusive dog bed

We are well known for breaking new ground when it comes to innovative bed solutions for maximum sleeping comfort. With the Hunnebo dog bed, Carpe Diem Beds gives our four-legged friends the opportunity to experience the feeling of sleeping in a bed with a stretch pocket. Stretch pocket is a mattress layer that deepens the bed's springing whilst providing a stabilizing effect. The result: a rested dog ready for whatever adventure the day has to offer.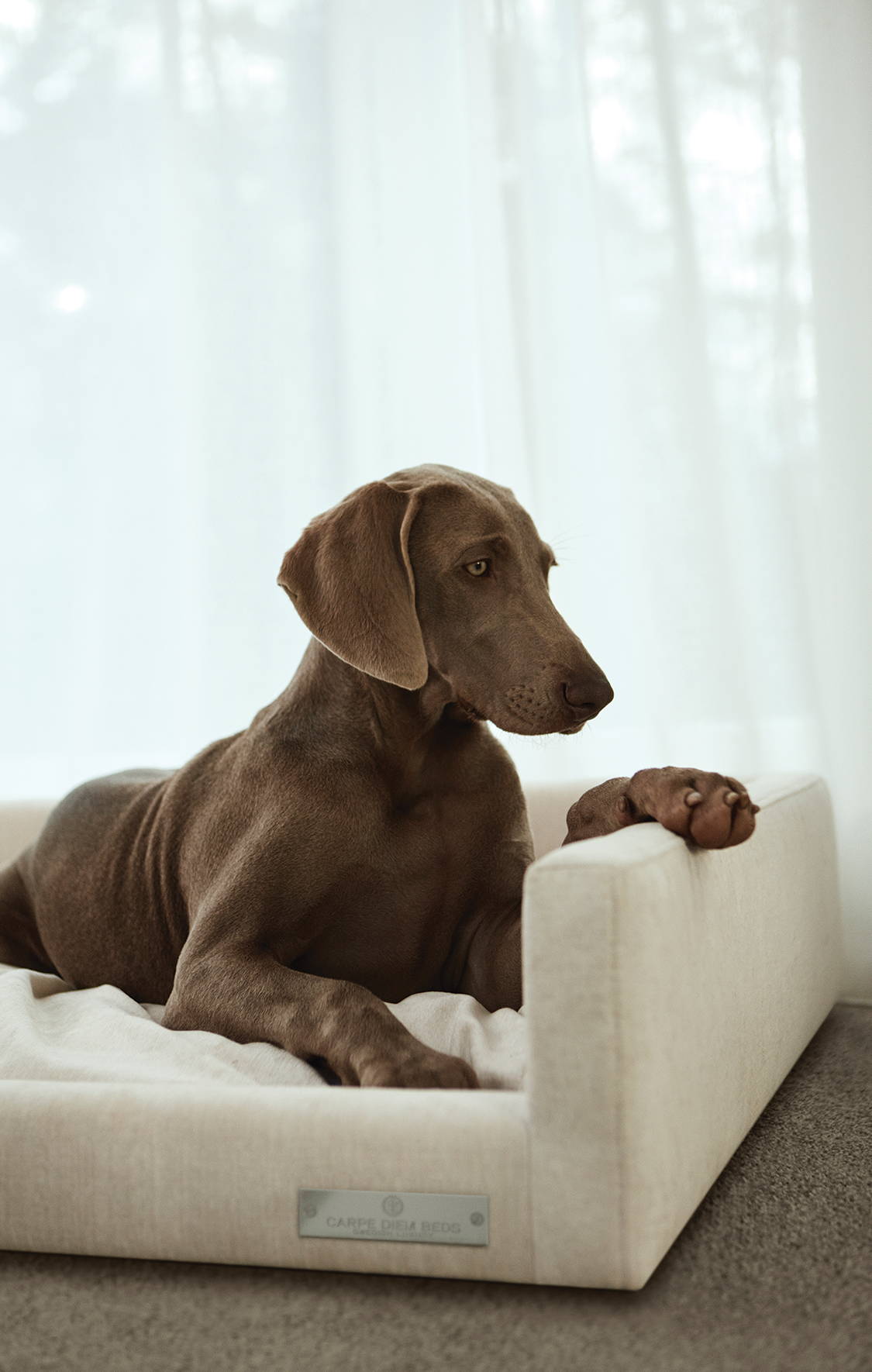 Hunnebo dog bed is made by hand in Sweden and in high quality materials, so your dog can sleep well for many years. You also have the option to create a dog bed that looks like a mini version of your Carpe Diem Bed, or you can also create your own, unique design.
With the Hunnebo dog bed, we are entering a whole new product category where we extend our design and comfort thinking to include man's best friend. Today, many people keep their pets in the bedroom and maybe even in bed, but we think it is important to give the dog its own bed. What makes this product unique is that it contains a spring system that makes it extra comfortable, and furthermore, the dog bed is available in all our bed fabrics. This means that the Hunnebo dog bed can become a mini version of the master bed of mom and dad.
- Linda Schori, Creative Director, Carpe Diem Beds